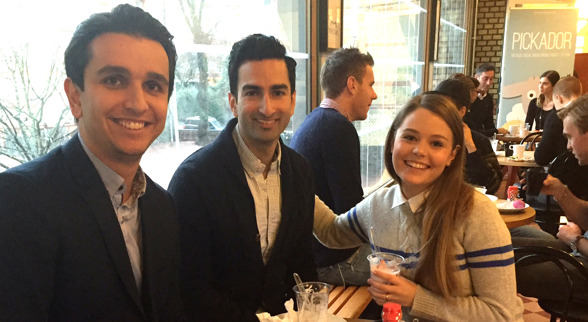 An office at Stena Center adjacent to Chalmers University means more than just a central location in a beautiful building. Stena Center's goal is to be the 'go-to' choice for entrepreneurs and startups in Gothenburg.

Stena Center serves as an office space and can offer a dynamic and flexible environment where companies not only have more time for their core business, but also a great opportunity to extend their network in our common premises.

A welcoming and open environment is something we value and encourage, among other things. This by creating natural meeting places and platforms. Our property includes office spacse from 10 square meters and above. It is also possible to hire a work place in shared offices or Virtual Office. As a member of the Stena Center, there are many possibilities.

With us you always have free coffee/tea, WiFi, access to conference and meeting rooms, reception, printer/copier, social activities etc.

As a result of its location, facilities and network, Stena Center is the ideal location if you are a part of the vibrant start-up community at Chalmers and Gothenburg.